Tiffany's Inspiring Boombod Journey!
Posted by Customer Experience Boombod on
The colder weather is here, and we're counting down the months until spring holidays and summer beach days! AND we're here to provide you with a little inspiration to get back on track, with some AMAZING weight loss results from a Boombod customer. This should give you the pick-me-up you need to crush your goals, just like Tiffany!
Let's catch up with Tiffany to see what she has shared about her journey with Boombod!
We asked her some questions, to share some insight on her weight loss Journey with Boombod.
TIFFANY'S BOOMBOD Q & A:
What motivated you to begin your weight loss journey?
I was going on a once in a lifetime holiday to America for three weeks and wanted to look good in all my photos. I didn't want to look back and not look my best.
Why did you decide to try Boombod?
I saw Boombod being advertised on various social media platforms and thought this looks really good and the reviews look amazing - why not try it!
How long have you been taking Boombod?
I have been using Boombod for three years now. It really helps when I need to lose those extra few pounds or have an event coming up that I want to look my best for.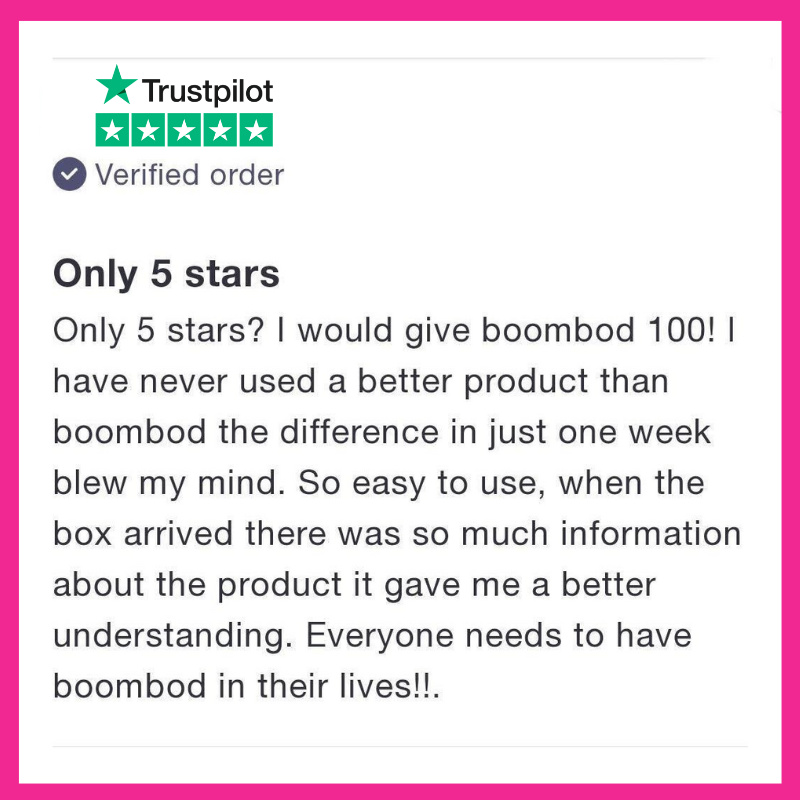 What's your favorite thing about your Boombod Shot Drinks?
I love how they taste and how they make me feel. I always feel great and light.
Do you have a regular exercise routine? What does it consist of throughout the week?
I go to the gym three times a week as I try to work this around my office job.
What does a typical day in your life look like?
I get up, get ready and head to work. I have a great job that sometimes is a constant busy day, so trying to fit in breakfast and lunch whilst there can be hard - but with Boombod I know I can do it!
How were you able to incorporate the Boombod Challenge into your daily life? Were there any challenges you had to overcome or lessons learned that you'd like to share?
I could go a full day and not eat until very late at night, but Boombod has helped me develop a better relationship with food making sure I'm eating those three times a day.
What type of meals do you eat while taking the Boombod Challenge?
In the morning I will have cereal, lunch is usually a salad and dinner is usually a home cooked meal consisting of a chicken-based dish or pasta.
What are your top healthy go-to meals or snacks?
I love making a really nice salad mixing lots of different things in there and making it my own.
What keeps you motivated to continue your journey?
How I feel about myself. I love feeling the energy I have and feeling good about myself and how I look.
Weight loss journeys are about so much more than just weight loss – how do you feel??
Yes, we are trying to lose weight but the biggest thing is about our own health. As much as we see how some people look we have to make sure we are doing this for ourselves and for all the positive reasons.
If you could give one piece of advice to someone beginning their weight loss journey, what would it be?
Drink plenty of water and stick to it. The 1st time I ever tried Boombod I lost just under a stone and was so proud of myself. No matter how hard it can be and even if people have different results, just starting the journey is a big step!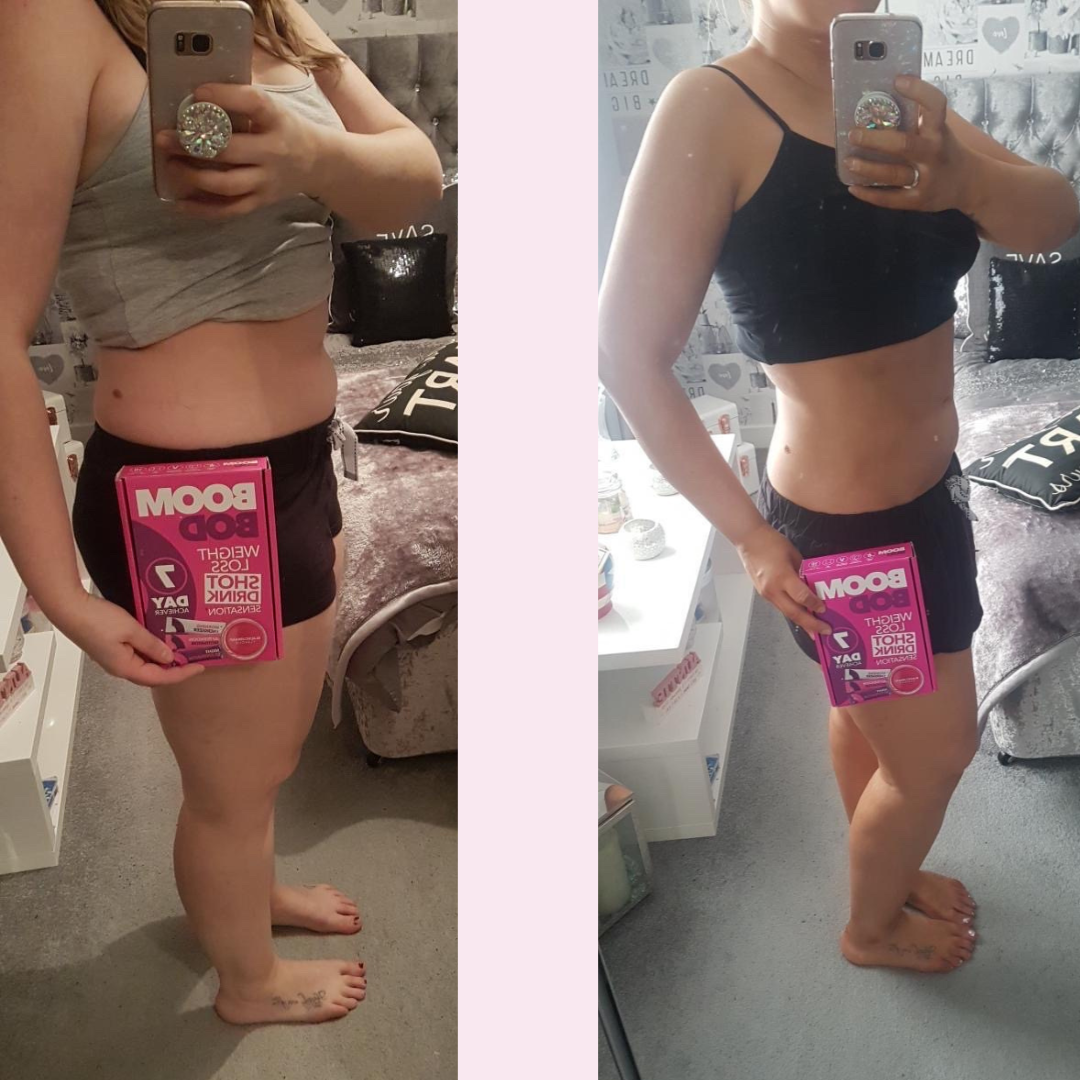 With Boombod incorporated into her day, Tiffany has been able to keep up those healthy eating habits and we are SO happy she's continuing to SMASH every day while keeping up with her busy work schedule! We know you're ready to crush it like Tiffany, but if you're not sure where to start, we're here to help!
Grab our Boombod 14 Day Achiever today with our NEW low prices. Oh, and if you're not sure what to do when it comes to meals and workouts, we've got you covered there too! Our 7 Day Challenge Workout and Meal Plan PDF pairs PERFECTLY with your Boombod Weight Loss Shot Drinks to help you maximize your results!
IF YOU'RE LOOKING FOR A SIGN, THIS IS IT. GET STARTED TODAY: SHOP NOW!