NATASHA'S WEIGHT LOSS JOURNEY WITH BOOMBOD


Posted by Natalie on
Wondering HOW to get going on a weight loss transformation while being a busy new mum (OR busy dad/dog parent 😂) while trying to do ALL the things, ALL the time? WELLLL, our girl Natasha is breaking down for us EXACTLY how she did achieved her goal weight so read on & watch her video breaking down her experience for some serious weight loss tips & motivation👇
Routine and consistency is SO important when kicking off a new healthy lifestyle, so to find out more about what a typical day is like with Natasha & how she got started with Boombod we asked a few questions to learn more:
What motivated you to start your weight loss journey?
After having my daughter I decided it was time to lose the excess pounds. 
What do you love the most about Boombod Shots?
How tasty the shots are of course!! They taste insane. The gummies taste just like sweets too!! So I'd class them as my sweet of the day. 
Do you have an exercise routine? How often do you do it?
I walk everywhere! I'm not an exercise person at all. I just can't stay motivated to do it. However I made sure I was doing a minimum of 10,000 steps a day.
What does a day in your life look like while taking Boombod?
Once I'd woke up I'd go take my morning shot, have breakfast ½ hour later. Then do the school run, if it was a work day I'd do straight to work after dropping the kids off. If not I'd go home and clean or catch up on tv. Have my afternoon shot ½ hour before lunch. Collect my children from school. My evening shot 1/2 hour before dinner & then it would be time for bed!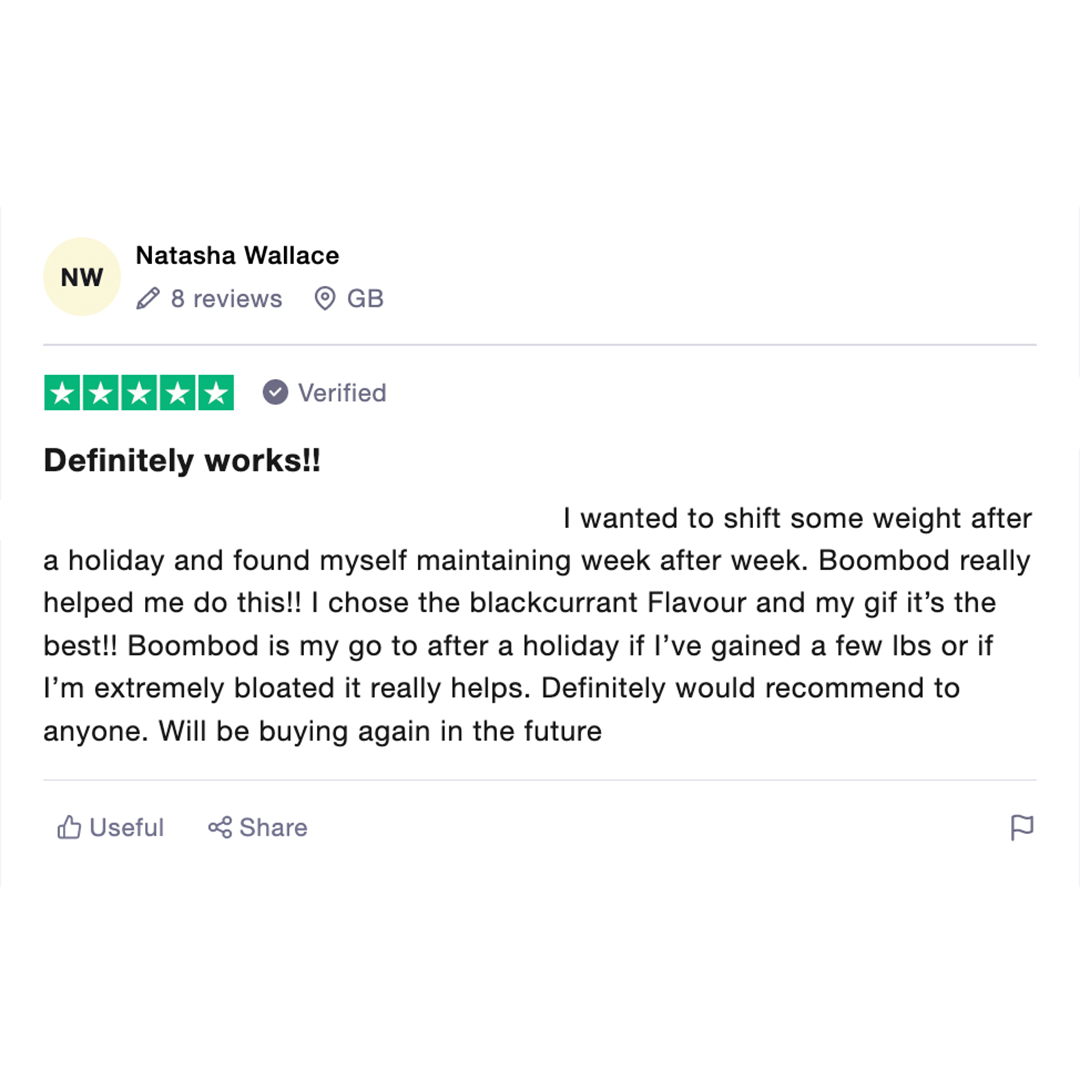 What type of meals do you eat while taking boombod?
Breakfast - overnight oats. Belvita breakfast bar.
Lunch - Salad
Dinner - would be a meal created from one of the pinch of nom books. 
What keeps you motivated & inspired to keep going?
I had a goal. And I was desperate to hit it. I found it helped to keep all my shots on the kitchen side in sight so I'd remember to take them.
How are you feeling health wise after losing weight? 
100% I have so much more energy. So it's now easier to run around after both my little ones.
 Any advice for people who are thinking about starting their weight loss journey with Boombod? 
Don't think about it. DO IT!!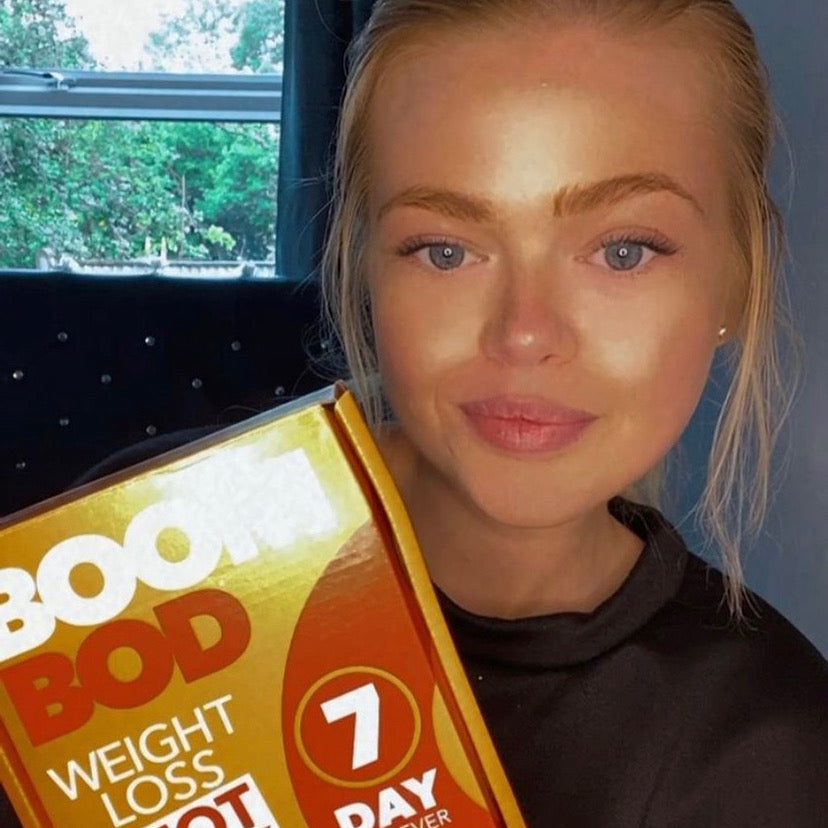 Natasha CRUSHED IT & we're so glad she shared so many helpful tips to help YOU stay on track with your own journey! YES, starting something new can be scary and overwhelming BUT the most important part is making the choice to DO SOMETHING. Don't forget to give yourself a break when you slip up with healthy eating or feel like you can't workout on a certain day - you're human! Get everything you need to smash your goals like Natasha NOW with a NEW LOW PRICE on ALL Weight Loss Shot Drinks! OR if you want to knock it out of the park by using BOTH Apple Cider Vinegar Gummies AND Weight Loss Shots, we definitely recommend trying the Boombod Starter Kit Bundle 👊
*Boombod contains 1g of glucomannan per serving which, in the context of an energy-restricted diet, contributes to weight loss.