Real Customer Reveal: Apple Cider Vinegar Gummies


Posted by Natalie on
OK, so if you're familiar with Boombod products, you've probably seen some intriguing supplement bottles with a red label making waves on social media, right?! Well, a few months back we launched TASTY Boombod Apple Cider Vinegar Gummies and we couldn't wait for everyone to try them alongside their Boombod shots for an added kick! 🙌 These delicious apple-shaped gummies may look small, but they pack a punch and TODAY we are excited to show you what's in it for YOU, how you can incorporate the gummies into your daily routine AND an AMAZING real customer transformation! 
Keep on reading to find out why you should try Boombod Apple Cider Vinegar Gummies today...you'll be blown away by the REAL end results👇


THE BENEFITS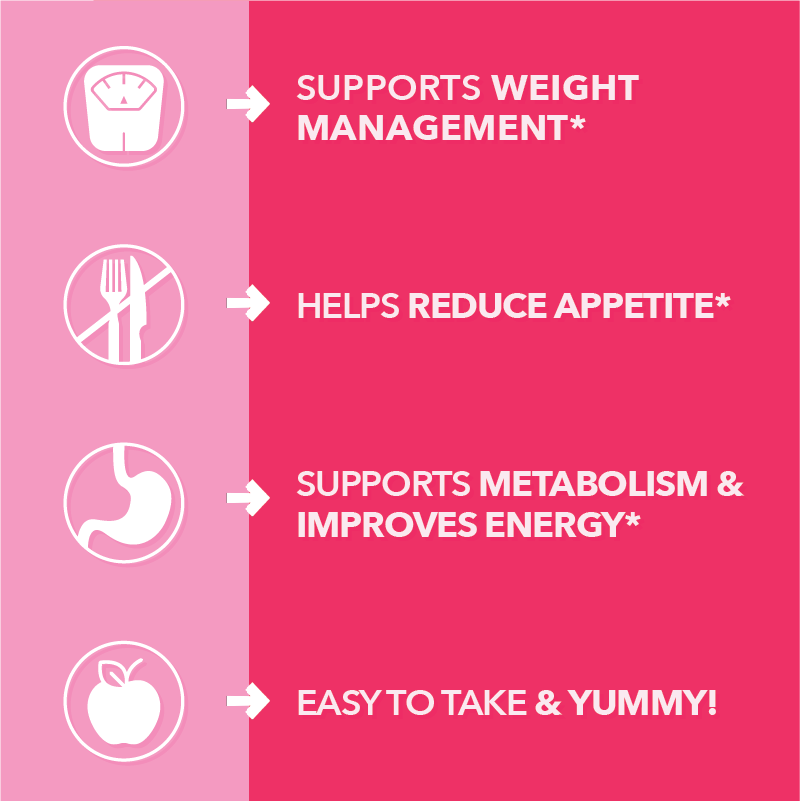 If there is one thing you should know, it's that Boombod Apple Cider Vinegar gummies were designed with your weight loss goals in mind. At Boombod HQ we are ALWAYS looking for practical ways to support our customers with their goals, and just like Boombod shots, our Apple Cider Vinegar Gummies are SUPER easy to take on the go... AND they taste SO good you will look forward to taking them again the next day 👏 
So, why should you grab a bottle or two of these yummy gummies ASAP? For starters, this is simply the BEST way to get ALL the traditional benefits of apple cider vinegar without any of the downsides that come with taking a straight shot of vinegar every single day… let's just say your taste buds and teeth will thank you! On top of that, each serving delivers 1,000 mg of apple cider vinegar (with "The Mother"!) and vitamins B6 & B12! Our gummies were formulated to help reduce appetite, improve complexion, support digestion & weight management, improve energy levels and help detoxify, PLUS they are gluten-free, non-gmo, vegan-friendly and gelatin-free! Phew, we warned you...we were NOT playing with these gummies 💪
THE REAL RESULTS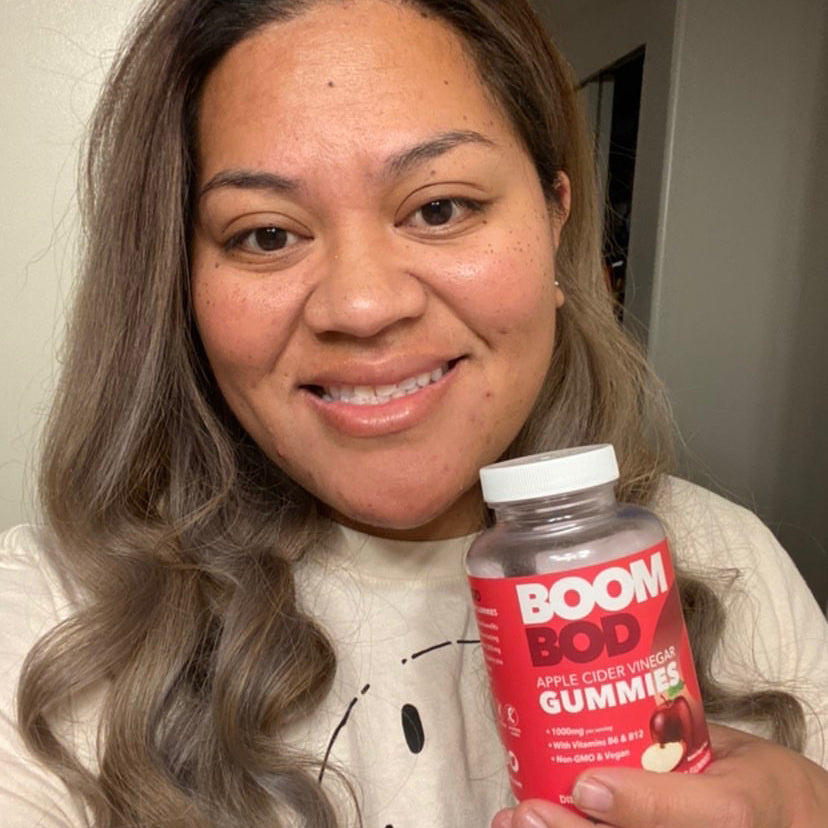 Meet longtime Boombod customer Breezieanah! She decided to kickstart her weight loss journey one day and has been UNSTOPPABLE ever since! She absolutely loves taking Boombod shots, especially to help her banish late-night naughty cravings, BUT this time she kicked things up a notch with Boombod Apple Cider Vinegar Gummies and this is how it went!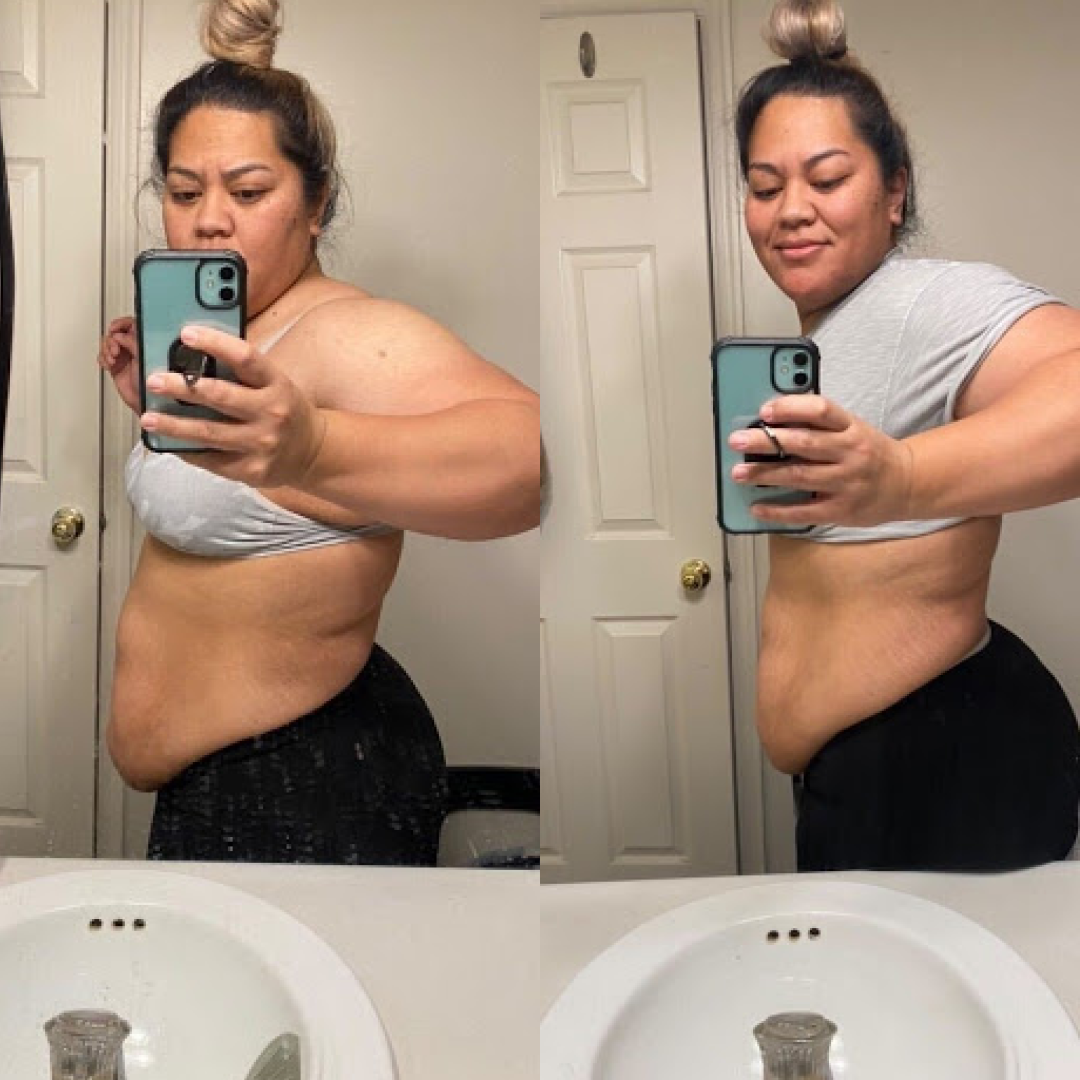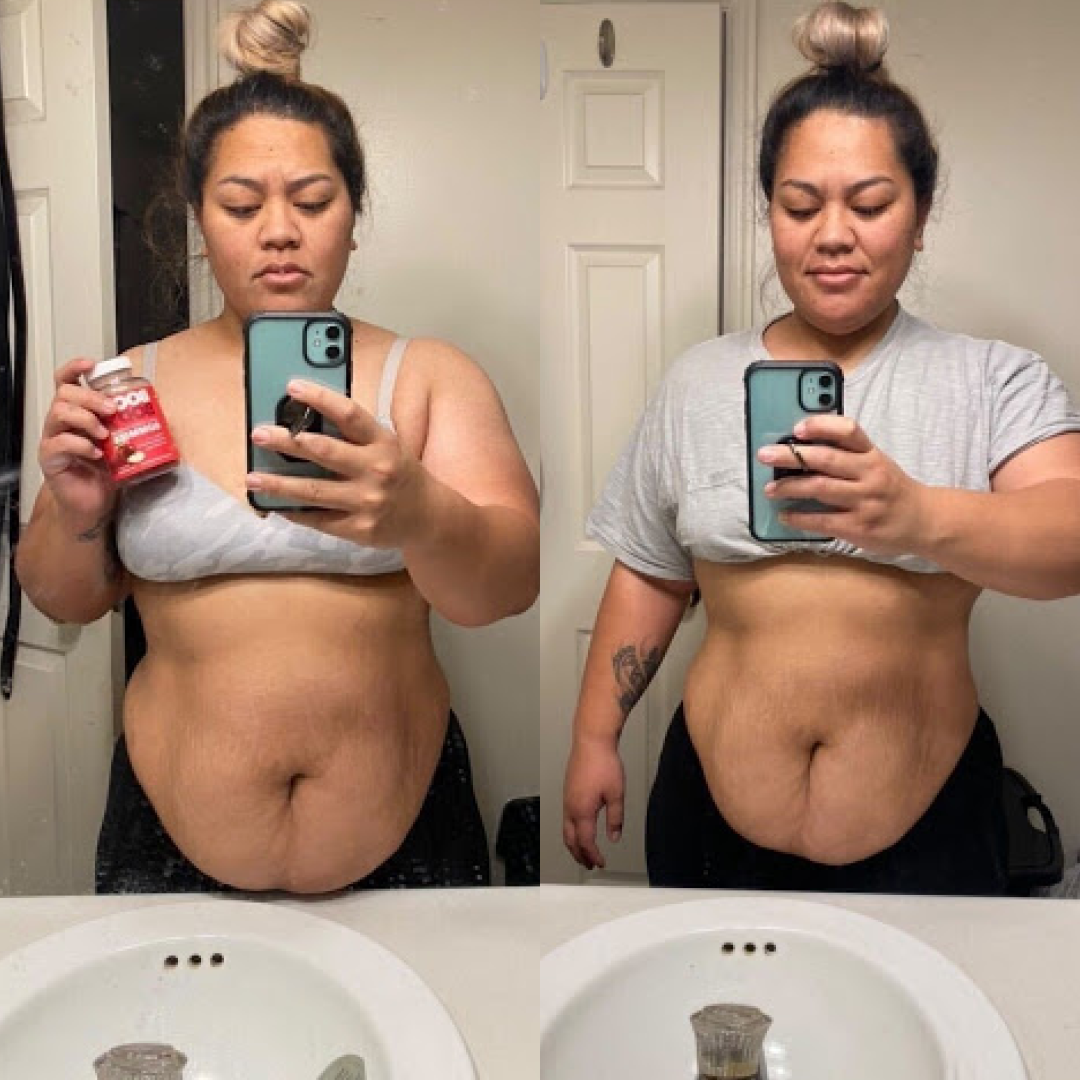 NAME: Breezieanah
DIET: Carb Cycling 
WHY SHE LOVED THE GUMMIES: Helped with bloating and energy. So, what about the taste? She liked them so much she said she could totally take more than the daily serving of two gummies if she wanted something sweet (though we recommend resisting temptation and sticking only with two) 🤩🍎
RECOMMENDATION: Incorporate some type of exercise for best results. The gummies definitely played a huge role after working a 12-hour shift and you need that extra boost at the gym.
THE METHOD
SO, now that you know what the benefits are and how Breezieanah used them to SMASH her goals, it's time to find out how you can add these to your day! Incorporating Boombod Apple Cider Vinegar gummies into your daily routine alongside Boombod shots for maximum results is easy peasy - just aim to take 2 gummies with a high-fiber meal, 30 minutes after taking your Boombod shot and drinking loads of water! When in doubt, follow the example below to stay on top of your game!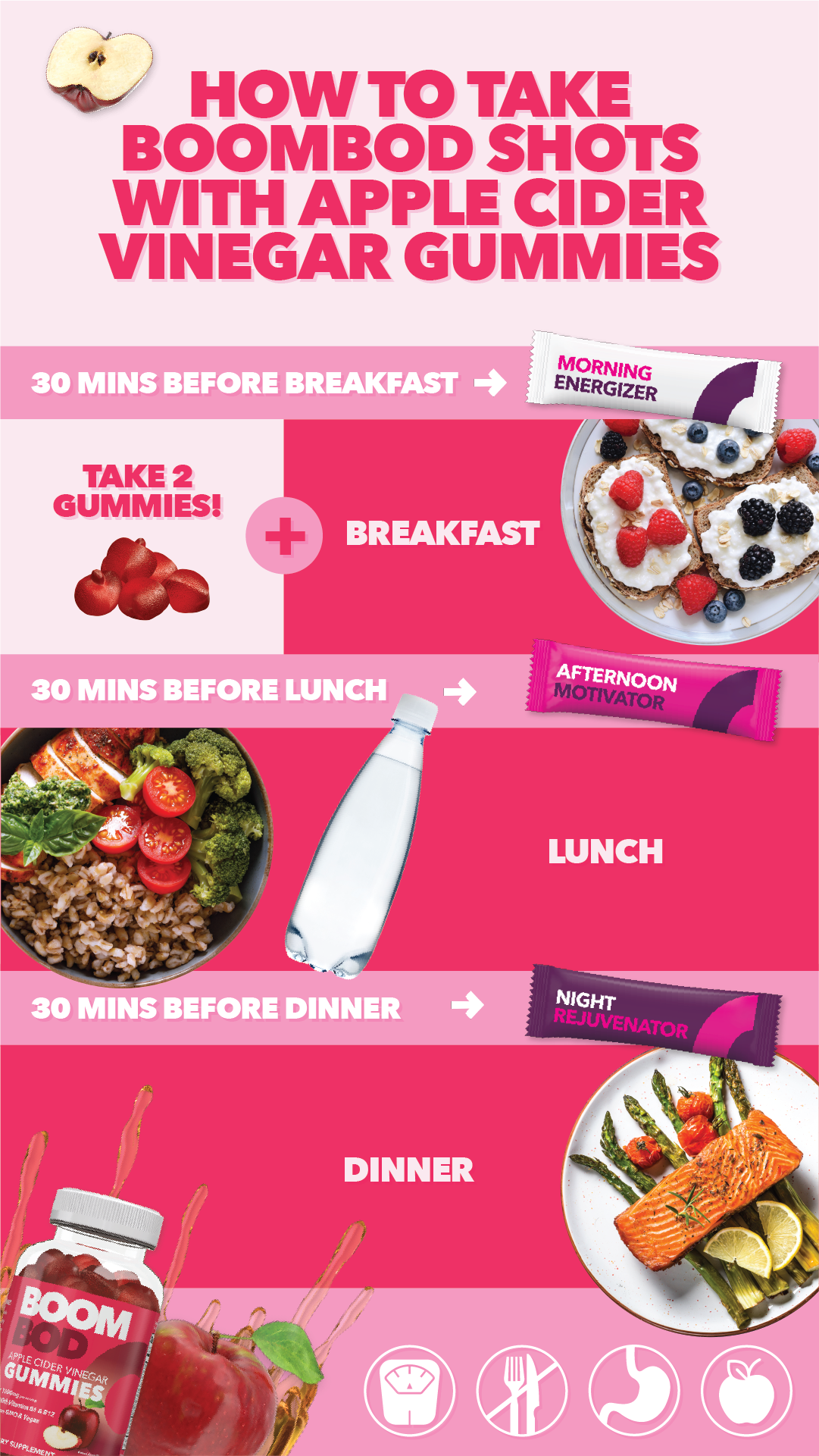 So there you have it! With the amount of information out there, it can be confusing to know where to begin when you're trying to lose weight or build better habits. Sometimes all we need is a little kick and that's why hundreds of thousands of customers turn to Boombod to give them that boost to make things happen! The best part? You can get everything you need to get started with the Starter Kit Bundle AND it's 25% off TODAY! Just remember to take before and after pictures, we'd LOVE to see your progress 💕