Precious Lea's Review Of Boombod & The 7 Day Challenge Workout & Meal Plan


Posted by Natalie on
SO...the season of unhealthy snacking is upon us and… the extra sugary (and salty) sweets are sneaking into the house. We KNOW this time of year is incredibly tough for anyone on a weight loss journey BUT don't fret!

Real Customer Precious Lea is here with ALL the inspo you need to keep the chocolates out of sight and help you focus on those weight loss goals. We caught up with her for a quick chat this past week and let's just say, she's absolutely SMASHING her goals AND completing the Boombod 7 Day Challenge Workout & Meal Plan WHILE taking her Boombod shots 💪Read on to hear what she had to say about her journey!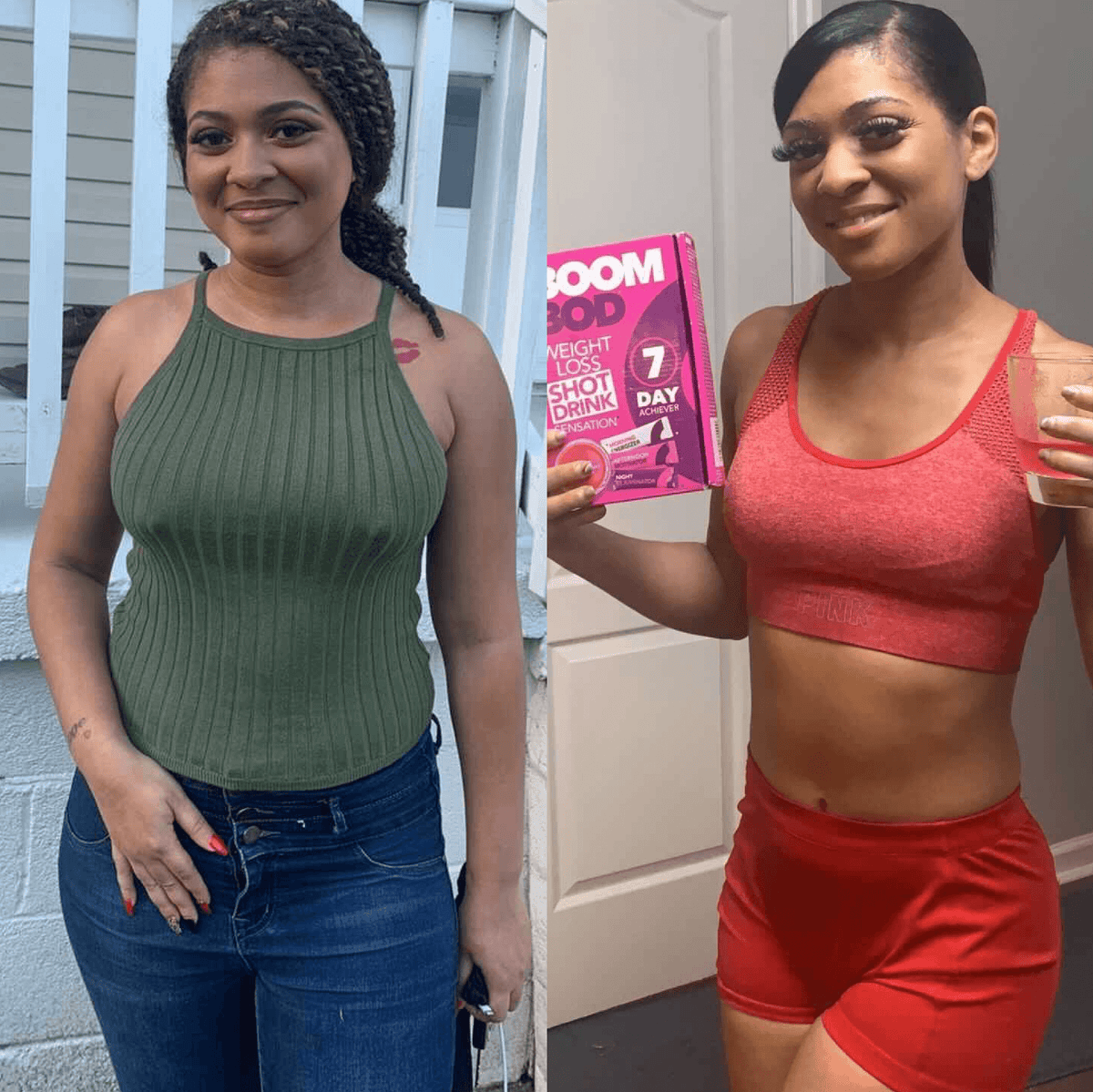 HQ: What is your favorite flavor of Boombod and how do you feel while taking it?
Precious Lea: My favorite flavor of Boombod is the Orange Mango flavor! It's so delicious and tasty. I feel amazing every time I take it to achieve my results in maintaining my diet. It helps to decrease my bloating, and curve my appetite."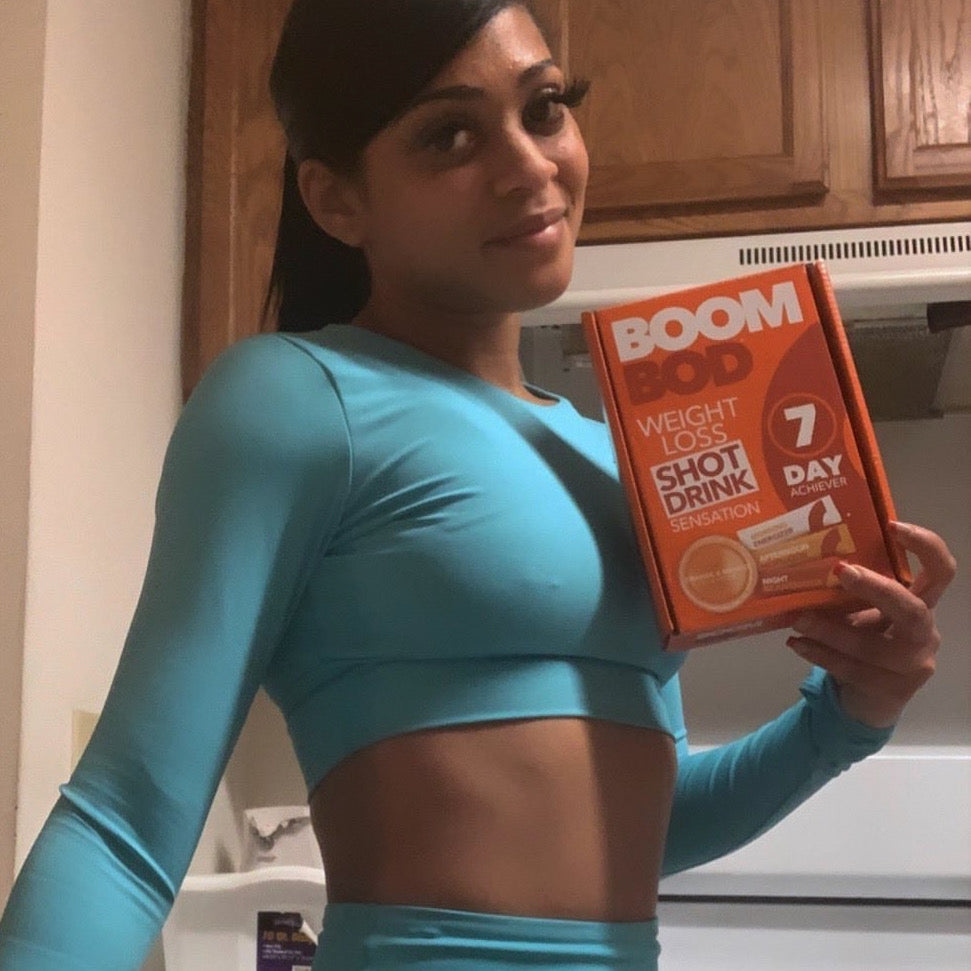 HQ: What made you start your weight loss journey & how long have you been at it?
Precious Lea: "I started to want a healthy, and better lifestyle overall and to be more toned. I love the empowerment and confidence I get when I workout. I have been working out going on two years staying consistent, disciplined, and dedicated to this lifestyle. I've been taking Boombod for a few months now!"

HQ: What do you like doing for exercise, how often?
Precious Lea: I love weightlifting, cardio, and Pilates as my go to for working out. I do very intense superset routines three times out of the week. With the Boombod 7 Day Challenge Workout Program, I love the Leg Lifts and Calf Raises as they help with working out my quads, hamstrings and glute muscles. Overall - these exercises keep me having good balance and a strong core."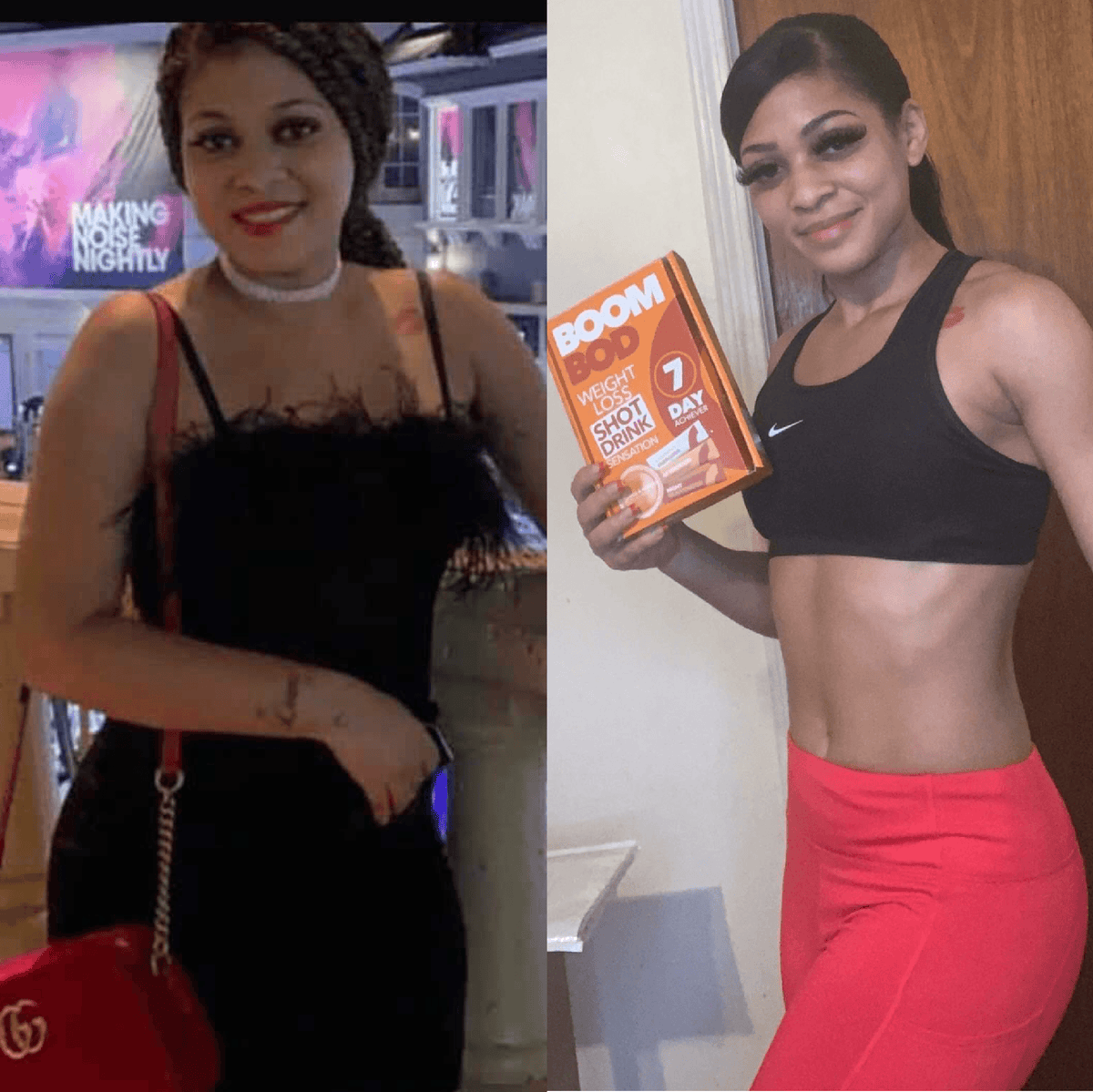 HQ: What keeps you motivated on a daily basis to keep going on your journey?
Precious Lea: "What keeps me motivated is the woman in the mirror. I'm always competing with myself to go to the next level. I'm losing weight for fitness modeling to keep my physique on point for photoshoots. Anyone struggling with bloating and losing weight should give Boombod a try!"
What a TOTAL inspiration AND...talk about abs of steel 👊 Whether you've never tried Boombod before, are a seasoned pro OR you just like to keep a stash at home for when the cravings strike - do yourself a favor and order the Boombod 7 Day Challenge Workout & Meal Plan digital download to MAXIMIZE your results - it's just the thing to kick it up a notch 🙌 With BOGO FREE on all Boombod 7, 14 & 28 Day Achievers, there's never been a better time to commit to your weight loss goals - START TODAY!